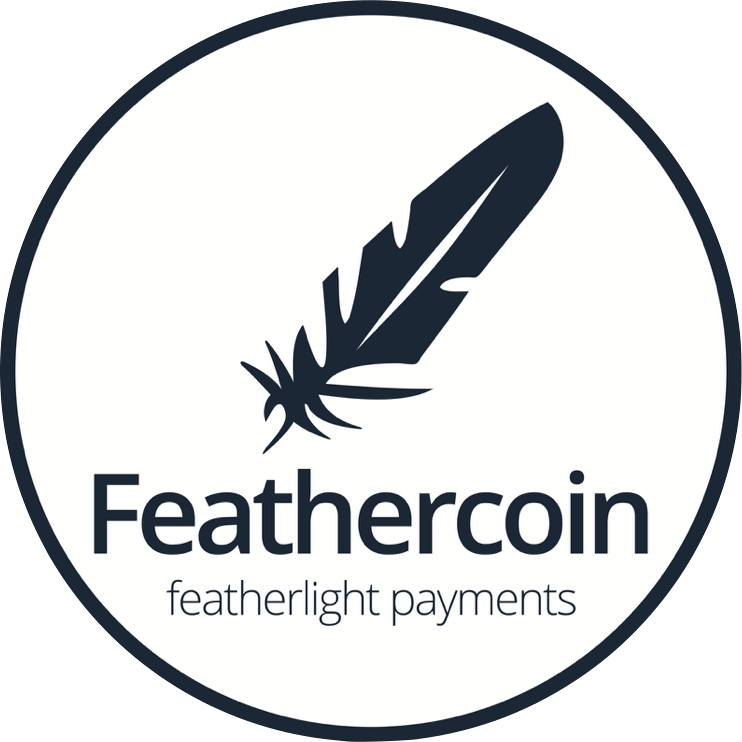 About Feathercoin
ACTIVELY DEVELOPED OPEN SOURCE CRYPTOCURRENCY
Feathercoin was conceived as a coin that is lighter than light, hence the featherlight name. The coin takes its lightness and suitability for featherlight payments from its faster block processing (one block every minute) and the supply of 336 million coins (of which about 278m are currently in circulation).
OVER 10 YEAR HERITAGE
The initial blog post from Peter Bushnell about the release of Feathercoin on bitcointalk dates back to April 16th, 2013. Feathercoin, as one of the oldest Altcoins, has proven the test of time. It is also still being actively developed by its founder and a small but strong open-source community contributing to the project.
FOCUSED ON USER EXPERIENCE
Feathercoin is an upgraded and customized version of Bitcoin. Users have very easy access to two wallets (FeathercoinCore and Electrum) that work exactly like Bitcoin, but with faster block processing. In addition to these desktop wallets, Feathercoin is supported by various mobile wallets and block explorers.
User Friendly & Secure
Feathercoin wallets are simple and secure as they are always up to date with Bitcoin Core releases. The mobile wallets allow users to spend and receive FTC on the go and if something still isn't clear, there is a helpful community.
Low Payment Fees
Payments are fast and global with near zero payment fees, so merchants do not have to pass network costs on to their customers. This leaves more money for customers to spend on the things they love.
Fast Settlement
Transactions with Feathercoin are instant, and thanks to Feathercoin's one minute block times, the settlement of transactions is also just one minute.
OmniLayer for Feathercoin
Asset layer that runs on top of the Feathercoin blockchain allowing user tokens to be created, sent and received. This is the same technology that launched Tether and MaidSafe on Bitcoin.
Automatic Checkpointing
Automatic Checkpointing (ACP) is used to prevent 51% attacks. ACP creates a new checkpoint 5 blocks deep from chain tip, protecting the history of the Feathercoin blockchain.
Hobbyminer friendly
NeoScrypt, the proof of work mining algorithm of Feathercoin, can only be mined with graphics cards. This makes Feathercoin mining possible for enthusiasts all over the world, enabling Feathercoin to be more decentralized.
TEAM
Community
The following people are independent contributors to Feathercoin: Wolfgang Bremer
Research & Development
Development
We're actively developing the Feathercoin applications and surrounding open source projects. You can see the latest activity in the GitHub organisations: